At the entrance of the Palazzo Mocenigo, after the restyling of the museum and the opening of new itineraries dedicated to perfume, a Bookshop by Museum and a Museum Shop by Mavive are waiting for you with high quality products and merchandising.
At the bookshop you can purchase museum guides and catalogs of exhibitions held at Palazzo Mocenigo and in the other Civic Museums of Venice, as well as a careful selection of works by Italian and international publishers.
In addition, visitors could find merchandising products of the Civic Museums of Venice and in particular the MUVE Special Edition: precious hand-made handbags and accessories, made ​​in Italy exclusively for the Fondazione Musei Civici di Venezia. An original collection inspired by the Doge's Palace, the Museo Correr, Palazzo Mocenigo and all the other unique Civic Museums of Venice where the architecture, the lion, the doge, the gondolas, all the symbols of the magic and splendour of Venice take shape on the precious damask.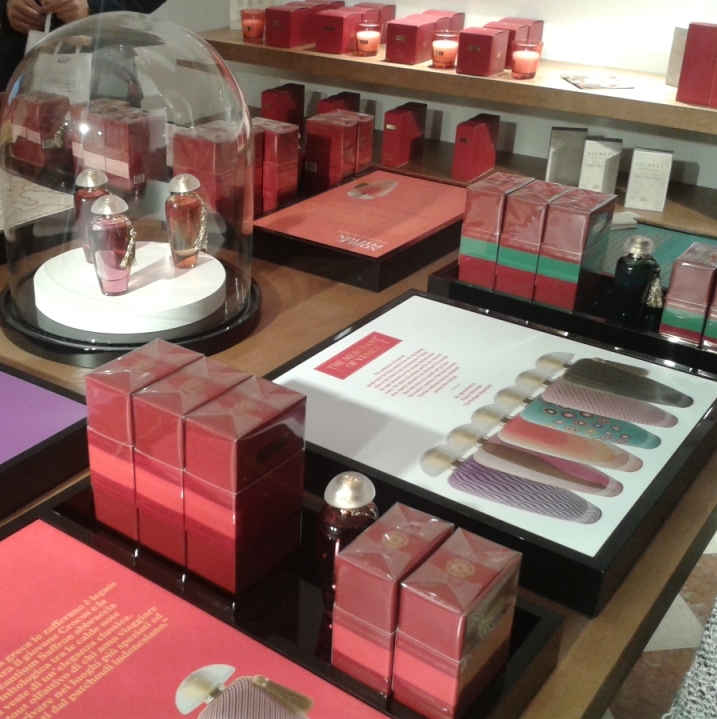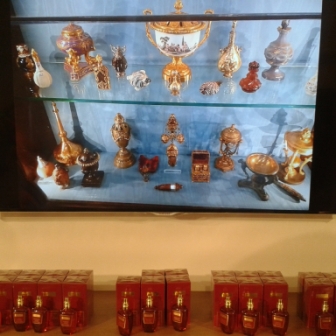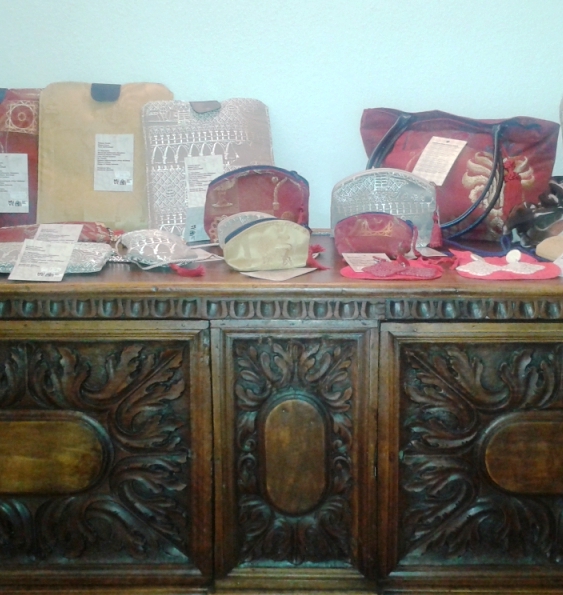 Finally, "The Merchant of Venice" perfumery line by Mavive draws inspiration from the innovative itineraries of the Museum of Palazzo Mocenigo dedicated to perfume, opened in 2013. This is a line closely tied to Venice and its history: remarked the role of forefather that the city had in the tradition of perfume and fregrances. So, The Merchant of Venice is divided into different product lines inspired by the Venetian Republic.
The Murano Collection includes six fragrances packed in bottles inspired by the old creations of glassmakers masters in Murano (Flower fusion, Byzantium saffron, Noble potion, Mandarin carnival, Suave petals, Asian inspiration). The Eau de Parfum is accompanied by the Museum Collection, forty Eaux de Toilette fragrance with unique flavours that reflect the main raw materials and olfactory families of Europe and the East. The line is completed by a wide range of products for the person and for the home. The Perfumer Kit is instead a complete set of tools and ingredients to translate your wishes into personalized fragrances. The kits are four, one for each olfactory family: fruity-chypre , floral-Oriental, Infused Musk, Fougere-Woody.
The museum bookshop and its products complete the unique experience that you live at the Museum of Textile and Costume within the new itineraries dedicated to perfume, to bring with you a souvenir of your visit to the Palazzo Mocenigo and the other Civic Museums of Venice.