January 20 > April 22, 2018
Museum of Palazzo Mocenigo. White Room

_
The focus on relations between Venice and the East, which has led to the restructuring of the museum itinerary on the first floor of Palazzo Mocenigo, is consolidated in the White Room on the ground floor, dedicated to temporary exhibitions, by an interesting insight into the symbolism and decoration of Japanese fabrics, in particular the katagami and katazome style elements. The many examples of weaving and printing on show, which are part of the private collections of the curator of the exhibition Franco Passarello, Ishimi Ousugi and Nancy Stetson Martin, clearly demonstrate the long tradition and high quality of clothes worn in Japan.
Before the twentieth century, Japan was a country of weavers, where artisans created superb fabrics from the natural fibres silk and cotton, working with looms and dyeing vats in the courtyards.
The different stencil carving techniques demonstrate the professional quality of the craftsmen who, from generation to generation, have passed on the refinements of their work.
On display are extraordinary garments and fabrics printed with the katazome technique, exhibited together with nineteenth and early twentieth-century katagami stencil patterns used for this purpose, which correspond to the Edo and Meiji periods. Drawings and details carved with specific implements become more than mere tools employed for work but in themselves highly artistic artefacts. On show in addition to the stencils are finished garments or parts of them, which demonstrate where possible the correspondence between the stencils and the finished fabrics.
Katagami e Katazome. Simbologia e decorazione dei tessuti in Giappone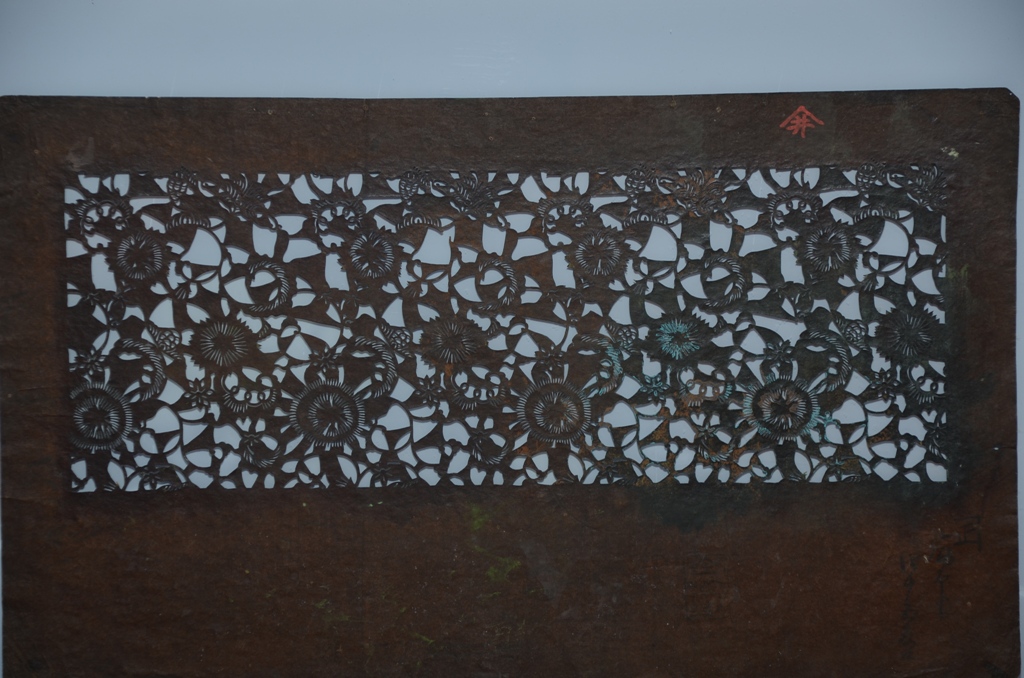 Curated by Chiara Squarcina
Deseigned Franco Passarello
_
With the Patronage
Consolato Generale del Giappone a Milano